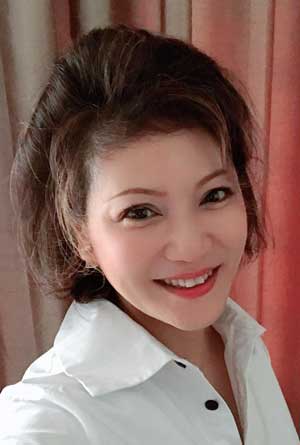 With thirty years of professional performing and teaching experience, guzheng performer and educator Teoh Seow Yang has accumulated various accolades and achievements along the way.
Teoh has been teaching solo students as well as training school ensembles of different age groups for thirty years. Under her instruction, a number of school guzheng ensembles such as the Ngee Ann Primary School guzheng ensemble, the Yi Min Primary School guzheng ensemble, and the Clementi Town Secondary School guzheng ensembles have clinched the Gold with Honours as well as Gold awards at the biennial Singapore Youth Festival (SYF) competitions. As a guzheng performer, Teoh has held numerous solo recitals, and also has a wealth of experience in performing as an orchestral musician and an ensemble musician with various Chinese orchestras, as well as in concerts organized by the Singapore Guzheng Association.
Teoh is trained in both traditional and contemporary guzheng repertoire as well as in music theory, and has received instruction from Chen Hui Lan, Ma Xiao Lan, Lian Rong Shi, and Lai Ah Lai. She is a member of the Singapore Guzheng Association, the Teo Ann Huay Kuan Chinese Orchestra, the National Theatre Club, and also served on the management committee of the Music Teacher Association (Malaysia) from 1990-1995.
Courses Taught By Janice Teoh