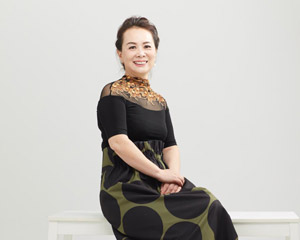 Zhang Lu Fen graduated from the Xi'an Conservatory of Music majoring in Guzheng performance, and is currently an honorary committee member of the Shaanxi Chinese Music Association, as well as the Vice President of the Singapore Guzheng Association.
She began her journey in Guzheng performance from a young age under the tutelage of Chinese Guzheng masters Profs. Gao Zi Cheng and Zhou Yan Jia. During her time as a music student, she was already receiving invitations to perform and record Guzheng solo repertoire for television broadcasting stations. After graduating from the conservatory, she devoted herself to teaching as well as to stage performances, taking on solo as well as chamber and orchestral performance roles, often premiering works locally and abroad. To date, she has accumulated a wealth of performance experiences, with about a few hundred performances under her belt. Notable performances include a Guan and Guzheng duo performance recorded by a Japanese television broadcasting station, a performance that has won numerous accolades including the "Best Performance Award" clinched during the Shaanxi Province Chamber Music Competition.
Near the end of the 1980s, Zhang Lu Fen moved to Singapore, and has continued on her path as a Guzheng educator up till today. With her rich repository of pedagogical techniques, she has emerged as one of the leading Guzheng educators in Singapore, tirelessly and wholeheartedly passing on the art of Guzheng playing to each and every one of her students.
Her years of performance experience on stage has provided her with the requisite expertise in organising numerous Guzheng concerts and recitals. One of her most noteworthy accomplishments in her work as a concert organiser includes two Guzheng solo recitals featuring her outstanding sixteen year old student.
Over the years, her students have clinched numerous awards in the Guzheng division of the National Chinese Music Competition organised by the National Arts Council of Singapore, with many First and Second prizes spanning over the Junior, Youth, and Open categories. Two of her students have also emerged as prizewinners from over twenty contestants in the Singapore division of the major Guzheng Competition organised by the China Oriental Art Research Society based in Shanghai, winning the Prize of Excellence as well as high praise from the adjudicating panel. Adding on to her teaching achievements is the "Best Excellent Teacher Award" conferred by the Hong Kong International Guzheng Competition. Apart from teaching private students, Zhang Lu Fen is also active in serving as Guzheng instructor in various local schools, leading many school Guzheng ensembles to great honours including numerous gold awards in inter-school competitions over the years.
Being active in the local scene, her contributions to the scene include her participation in many performances and other activities organised by the Singapore Guzheng Association, featuring in many solo and ensemble recitals.
Guzheng Performance By Zhang Lu Fen Of The Piece – Chuo 惙 (Sorrowful Yearning)
Courses Taught By Teacher Zhang Lu Fen