Learn Chinese Instruments
Playing Chinese musical instruments is fun and extremely enjoyable! Contrary to popular belief, they are easy to pickup, and you can play both trending pop songs from your favourite artistes as well as traditional Chinese pieces with rich cultural backgrounds.
"Life seems to go on without effort when I am filled with music."
– George Eliot
Learning Chinese instruments is a great way to relieve stress from your busy schedules as well as being able to learn a new skill that you can call your own. You will even be able to form your own Chinese ensembles and play in a Chinese orchestra!
My Pipa teacher at Eight Tones Music is very patient and engaging. Pipa lessons with him are always something to look forward to! The rooms are comfortable and helps with concentration.
The teaching team at Eight Tones Music School helped me score A1 with distinction for my O Level higher music examinations, and made the process very engaging and enjoyable.
The erhu lessons at Eight Tones Music School are fun and engaging. Lessons have never been a chore but something to look forward to! Now, I even make my own Erhu covers on YouTube!
Friendly, patient and engaging teachers! Every week, I look forward to my Guzheng lesson! Highly recommended as you will find yourself being attracted to the sound of Chinese instruments!
Having Erhu lesson at Eight Tones Music School is fun and enjoyable. Having Erhu lessons every week helped me to play better in Chinese Orchestra and also made me more confident to play out loud!
Being an adult student and without prior background, I had doubts of being able to learn Guzheng. My mind is eased with the progress achieved after attending lessons at Eight Tones.
My Guzheng teacher tailors the class to my needs and classes are highly engaging. The studios are very comfortable, would recommend to anyone looking to pick up Guzheng!
Why Have One-To-One Lessons?
One-to-one lessons are the most effective and productive way for you to learn an instrument, and has been a proven concept since the existence of music.
During one-to-one lessons, your teacher will be able to devote all their time to you, making sure that you get the best quality in teaching. Each lesson is customised for you and you alone. You will then be able to play and perform your favourite tunes on your instrument in the quickest time possible.
Chinese instrument lessons customized for you:
School Performance Summary
Chinese Instrument and Lessons Bundle​
If you are a beginner to intermediate learner looking to purchase a new Chinese instrument, this bundle package is designed for you! 
Sign up for your Chinese Musical Instrument lessons now and get instant cashback for your instrument. Chinese Instruments that are available for cash back – Erhu, Dizi, Guzheng, Guqin, Pipa and Zhongruan. 
For example, sign up for Erhu lessons package to get a discount on the Erhu you purchase in our store.
Available for a limited time only. Click on the button below to find out more.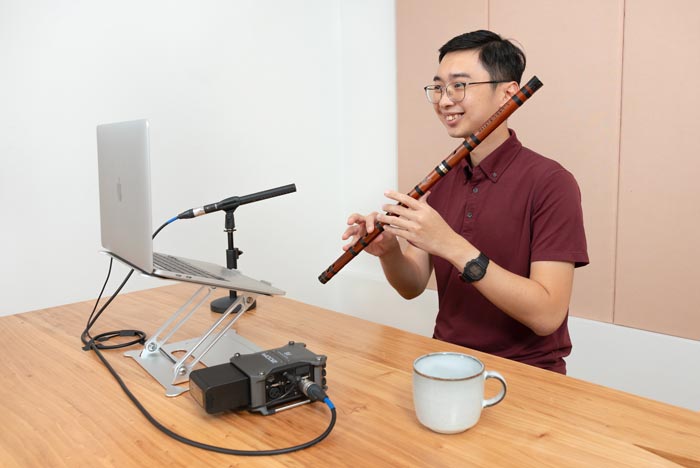 Online Chinese Instrumental Lessons
Are you looking to learn an instrument but there are no instrumental schools near you? Learn from our professional teachers today. Have a look at our online lessons available here:
Learning instruments in a group provides you the joy of a good company. Join our group lessons for an enjoyable session of learning music! The group lessons are also especially great for learners on a budget. Our classes are kept small (4 to 5 people per class) so that we can keep it focused and fun at the same time. Click on the button below to find out more!