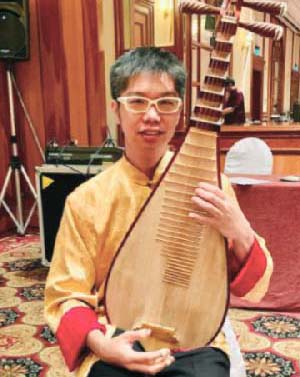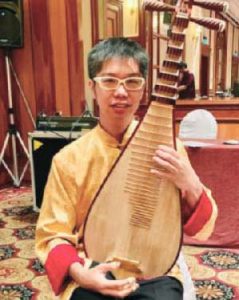 Hi! I'm Nicholas Ng,
Pipa Trainer | Guest Musician
"My Work is Always Fun, as Always =)" – Nicholas Ng
Music Genres: Traditional, Pop, World Music, Chinese Opera
Hi! My name is Nicholas & I'm a passionate Pipa player who enjoys bringing all the wonderful things & intangibles of music to everyone through my instrument. I've been performing for over 10 years & I've taught people from all walks of life, to play the pipa from basic level.
My journey with the Pipa took flight when I met veteran Pipa player of the Singapore Chinese Orchestra, Mr. Goh Ek Meng, in Secondary school, when I was member of the Pipa Ensemble.
Thereafter, my National Service days were largely spent in the SAF Music & Drama Company Chinese Orchestra, where besides performing, I assisted with organizing performances: different instrumental combinations & repertoire sets. In addition, I joined the Cheng San Community Center Chinese Orchestra & was a guest musician for other music groups as well.
In year 2006 to 2008 I passed the Pipa performance grading examinations with Distinctions (Grade 8, 9 & Diploma). Following that, I auditioned into the Singapore Youth Chinese Orchestra (SYCO), where I had the opportunity to perform in Tainan ChiHsi International Arts Festival as well as alongside professional musicians from the Singapore Chinese Orchestra (SCO).
Upon clinching 1st Runner-up in National Chinese Competition (Pipa – Open Category) in year 2006, I began receiving external invitations for performances. One of them included staging of my 1st fusion ensemble performance @ the Somerset Escape Youth Theme Park & also, the Esplanade.
To support my part-time university studies @ UNISIM, I served as a regular musician for Watertours Chinese Junk "Admiral Cheng Ho", where I was exposed to another international audience.
As an advocate of education & bringing music to the heartlands, I decided to enter teaching & have served as a relief teacher in other Chinese Instrumental Music Schools as well as in MOE-Schools e.g. Keming Primary, Pioneer Primary & River Valley High School. Today, I continue to bring across all wonderful things of this instrument, in inspiring & improving lives.
Courses Taught By Teacher Nicholas Ng